Cable testers for every type of cable and everyone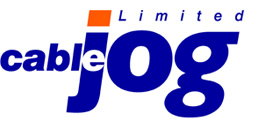 CableJoG cable tester products
Cable testers
---
Cable testers for everyone is CableJoG Ltd's motto. We design, manufacture and distribute a range of cable testers from 8 test points in the case of the AudioJoG Pro 3 through to 1024 in the CableJoG 512 with the extra 512 adaptor.
All CableJoG's cable testers have at least one memory option enabling rapid testing of similar cables.
All CableJoG's cable testers, except the RibbonJoG model, test every pin against every other pin regardless which 'side' of the cable tester the cables are plugged into. This means that shorts across unconnected pins are automatically identified.
All CableJoG's testers check for continuity. The minimum resistance detected varies from model to model but, is always sufficient for a whole roll or reel of cable to be tested.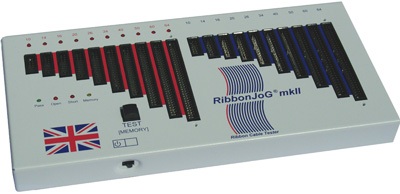 The RibbonJoG cable tester is the only end to end cable tester in our range as it is intended for testing only ribbon cables.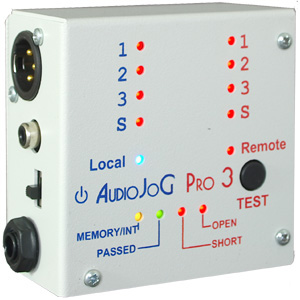 The AudioJoG cable testers are designed for the Audio Professional who needs to check a variety of audio leads.

Audio cable testers are specially adapted cable testers for the professional audio user. The AudioJoG range of cable testers are designed to check a variety of audio leads whether it's at the factory being made or in a field in Wiltshire before a famous concert starts. Audio cable testers have the mating connectors suitable for testing the most common types of leads, XLR's for microphones, ¼ inch jacks for guitar leads, Speakon's for speaker or lighting and phono's DIN's BNC's for ancillary equipment. AudioJoG Pro is a small hand held battery power unit whereas, the AudioJoG Rack is one of our mains powered 19 inch rack mounted cable testers. Having the 19 inch rack mount version in the amplifier rack means it's always there for that unexpected cable failure.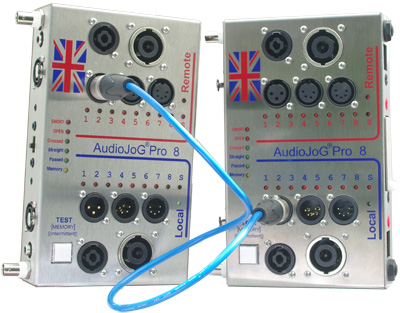 Using two AudioJoG cable testers it is possible to test the cable in situ without bringing the cable ends together into one cable tester. Testing is carried out from the local end, however the results can be seen at both ends. The AudioJoG units use the screen or ground as a common reference connection and then the actual signal lead under test to send or receive data from the other unit. Audio cable testers can be bought very cheaply but, when it comes to doing the job time and time again it's AudioJoG cable testers that win through.

AVjog & AVjog rack are designed to test Audio & Video leads right up to a Dual Link DVI cable. Because of the number of pins in these connectors it is not useful to have the pin indictaion by two rows of LEDs so these testers have 2 line LCD displays. Both units come with pre-learned cables so all you have to do is plug the cable and press the Test button. If the cable under test matches one of the stored cables the display will show its name and a PASS count. If not it will either indicate the individual connections pair by pair, or show short or open connection information.

CableJoG's 128,256 and 512 are universal cable testers and in conjunction with cable adaptors can be used to test virtually any cable or cable harness.